'Arabic Bread' Line
Dough sheeting by multiple tiers type Teflon roller minimizes damages to dough, keeps freshness and provides soft quality products.
By baking dough at high temperature (more than 500 deg. centigrade) short time (45 seconds), just like home-made, excellent products are created.
Oven temperature is controlled proportionally, uniform baked-color and continuous baking are realized.
Safe, reliable and hygienic. Solid, heavy-duty construction.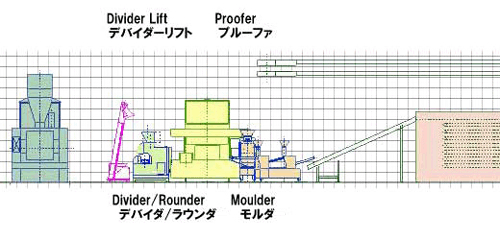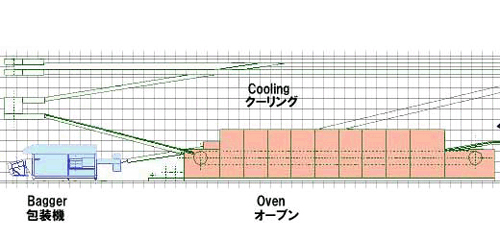 Proofer
Intermediate Proofer Model PQS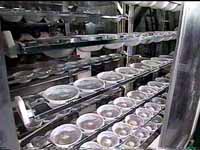 Resin made cups can be exchanged by one-touch for easier sanitation.
Residue Catch Pan is located under drive chain to prevent foreign objects from being mixed.